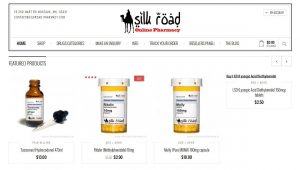 After being asked to review Silk Road Online Pharmacy, we want to start by making something very clear to our readers. Silk Road Pharmacy is not a legal online pharmacy. This is not to say that their site contains viruses or spam. What we mean is that if you are looking for a pharmacy in which to send your physician's prescription to, and then receive your cholesterol medication- this is not the site to do that through. We were somewhat shocked and amazed to see that a business with the word Pharmacy in their title would advertise the sale of Hydrocodone, Ritalin, Molly, and LSD as the first four products on their home page.
Not to be outdone by the seemingly stellar prices on these controlled substances, they then advertise their Adderall, Ecstasy, and Percocet as "on sale". At this point, we are already concerned about the legalities of this business. Adding to our discomfort is the fact that the address listed at the top left corner of the home page, does not exist on any map.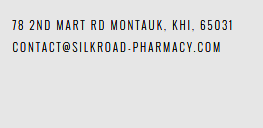 Under the Info tab at the top of the screen menu, and then on the "How System Works" page, theya pretty info-graphic explaining the purchasing process.
A few tabs down on the menu there is something called a "resellers panel" that is currently in development. We are not quite sure yet what this will be used for. Our general understanding is that the reseller's pages will work somewhat like an online auction for the sale and resale of these controlled substances. Not something the general public wants to willingly be a part of.
If you are brave enough to make a purchase through Silk Road Online Pharmacy, you will be happy to know that they accept many different payment methods, including Western Union and Money Gram. Though their most popular payment form is bitcoins, because bitcoins are very difficult for the Federal Government to trace.

Silkroad-pharmacy.com Reviews 2015
The reviews and posts that are available online paint a very clear picture about Silk Road Online Pharmacy. For example, this first post discusses the legal problems Silk Road has had in the recent past. They recommend avoiding the site altogether.
The next two reviews illustrate further, the possibility of fraud in relation to Silk Road Online Pharmacy. These are a small sampling of the reviews on sitejabber.com. There are a total of 26 reviews for Silk Road Online Pharmacy on Site Jabber, and of that 26, 20 of them are extremely negative.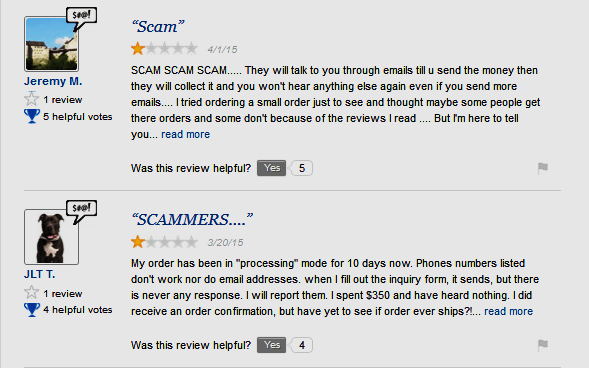 In the News
There is a very interesting article from 2012 in Forbes Magazine about Silk Road Online Pharmacy. The only difference is that Forbes classifies the site for what it really is. This site is not an online pharmacy, it is a "Black Market Drug Site".
Linked within the Forbes article is another article through gawker.com that discusses the impending raids by the Federal Government on Silk Road.
It should be noted that in January of 2014, multiple staff and vendors for Silk Road were arrested on conspiracy charges after a raid was conducted. And since that time more arrests have been made in connection to the site and its illegal activities. Our understanding is that as soon as a Silk Road site is shut down, another pops up in a different area, with a slightly different name. It is unfortunate from a global health stand point, but they do a very productive business.
Conclusion
For our own rating, we give Silk Road Online Pharmacy 1 star out of 5. It all boils down to one simple focus, legality. Even if we could figure out where exactly they were located, we still wouldn't buy from them. Even if they were a legitimate site (which is not what the reviews show), and even if they offer great prices and superb customer service, it is still illegal. The can put as many things on sale as they like, but purchasing a Schedule 2 narcotic is against the law. We do not recommend this site for any reason whatsoever. At the very least, a purchase from this site could only take your money or make you ill. The purchase of a controlled narcotic will send you to prison.
Phone, Email
Silkroad-pharmacy.com Review -1 out of 5 stars by Stephen K. Walker
» Reviews » Silkroad Pharmacy Review – Possibility of Fraud