Medstoday.com is another website that redirects to accessrx.com. AccessRx says they provide FDA – authorized name brand medicines from the United States. This company also has a huge warning about purchasing generic medicines from foreign countries, as they are not as closely regulated as the United States and are by and large unsafe. A prescription is required to order from AccessRx. A customer may give a prescription written by their physician, or they may complete and online consultation with one of the licensed physicians on staff.
There is no additional fees for utilizing the online consultation option. After an order is placed, one of these physicians will review the content that the customer provided and either authorize or decline the request. If any additional forms are needed, the customer will be contacted. If the prescription is approved, the order will be confirmed via phone and it will be sent to the state-licensed pharmacy to be filled, and then shipped via UPS or USPS either overnight, 2 day, or standard priority (3-5 days).
To contact the company via phone, they list their working hours with their phone number and physical business address in Arizona. There is also a Contact form available to fill out on the information page.
The Better Business Bureau sticker on the AccessRx site links to a business called Secure Medical with the same physical address as AccessRx. There are now multiple URLs that redirect to AccessRx.com and they all link to the larger company of Secure Medical.
Medstoday.com Reviews 2015
There are no customer reviews or testimonials for Medstoday.com, however, there are two complaints filed with the Better Business Bureau. AccessRx links TrustPilot directly from their website, which shows mixed customer reviews.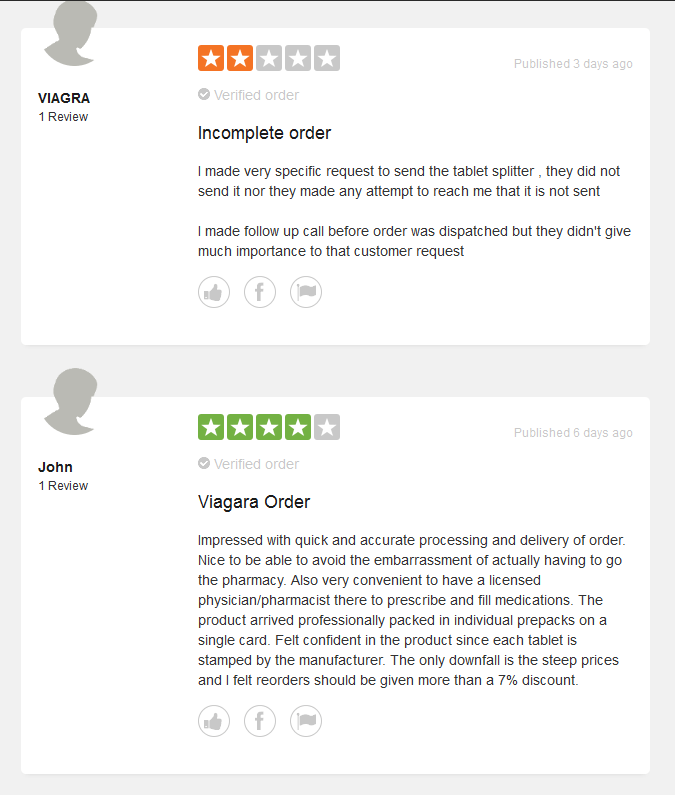 LegitScript lists both Medstoday and AccessRx as unapproved internet pharmacies.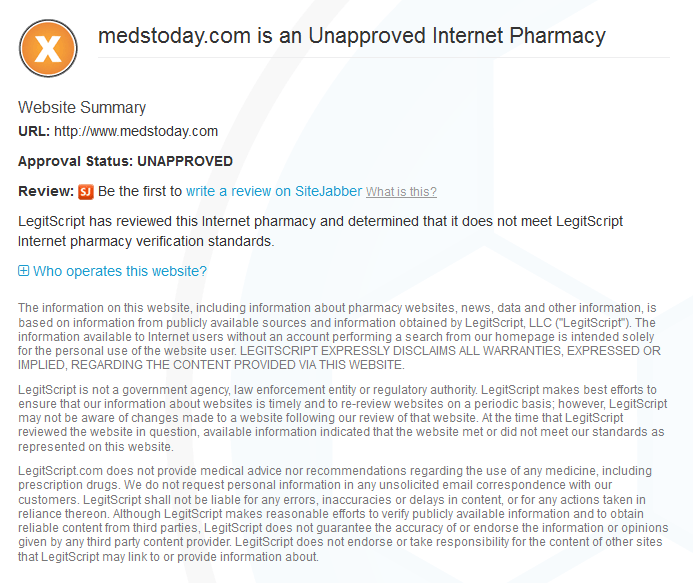 ScamAdviser says both AccessRx and Medstoday have a low trust rating and may not be safe to buy from.
Medstoday.com Coupons
Open entering the site, there is a coupon code for 7% off mediations. There are also coupons available through a third-party website (www.retailmenot.com).
Conclusion
This company is based in the United States and only provides FDA regulated medications for its customers. They do not necessarily have the lowest prices, but having the peace of mind that you're getting authentic medication is priceless. It is a bit peculiar as to why there many different names associated with the same website (medstoday.com redirects to accessrx.com and AccessRx links their rating on the Better Business Bureau under a company of a different name).
One large company may just be trying to associate with as many names as possible, to sort of gain a monopoly on the industry. This company encourages its customers to check the information on the medication and call the manufacturer to get information about when and where it was made. That speaks to the quality of the company, to put that kind of trust into their work. It's hard to say definitively whether or not this company is the best option price wise, but it does provide an easy way to receive a prescription that might be out of reach otherwise. Overall, medstoday.com gets rated 2 out of 5 stars.
» Reviews » Medstoday.com Review – Bait Website – Redirects...